Yutong Bus covers an area of 1,700 mu and stabilizes the daily production of more than 180 vehicles. Currently, it has developed into the world's largest and most technologically advanced large and medium-sized bus production base. Yutong is committed to becoming a first-class, diversified development enterprise group with a bus-based industry in China and entering the forefront of world-famous passenger car brands.
One of the three dragons, Suzhou Golden Dragon, has also begun to enter the field of light vehicles. The new generation of Auchan pickup cards built with domestic and foreign resources will soon be on the market. Hagridka marks the first step for Suzhou Jinlong to make substantial progress from the traditional passenger car market to the commercial vehicle and passenger vehicle markets. At present, Haigpika is positioned in the middle, but the goal is to make high-end pickup brands in this market segment.
Hagrid's first mass-produced model will be officially launched in 2011, which means that Hager's light vehicle division has already had three products for light passengers, pickups, and SUVs. At present, its network construction work has been carried out according to plans. In 2011, it had nearly 60 sales service outlets in the three regions of the Northwest, Southwest, and East China, and its sales target for 2012 was set at 10,000.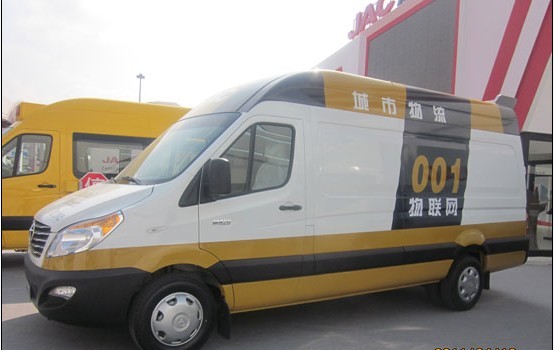 Recently, Jianghuai Xingrui logistics special-purpose vehicle appeared in Jiangsu Logistics Festival. Among them, Jianghuai Xingrui 3D logistics vehicle is China's first Internet of Things 3D logistics vehicle. On November 29, 2010, the European-based multi-functional commercial vehicle Xingrui built by Jianghuai Automobile went offline in Hefei. JAC light passengers are European light passengers positioned in the high-end market. The coverage of JAC commercial vehicles is relatively extensive, and high-end light passengers are its last blank.
On February 28, 2011, SAIC released a new commercial vehicle brand named Maxus Chase. In 2009, SAIC Group fully purchased the Maxus brand intellectual property and technology platform from British Commercial Vehicles, and brought the Maxus brand to China. After more than a year of digestion and localization, it eventually established an autonomous high-end commercial vehicle. Brand Maxus Chase. On April 19th, 2011, the international benchmark commercial MPV (Multi-Purpose Vehicle multi-function vehicle) Maxus Chase V80 made its debut at the Shanghai International Auto Show.
According to relevant sources, the Maxus Chase V80, the international benchmark commercial MPV series, will be launched at the same time in the second half of 2011 and will be launched concurrently in the international market. As the pioneering brand of SAIC's own brand of commercial vehicles, Maxus Chase's production base is located in Wuxi, with a planned production capacity of 200,000 vehicles. The first models to be listed are school buses, commuter cars, and the wide-body light passengers used in the postal, tourism, and logistics industries. Afterwards, luxury commercial series will be available.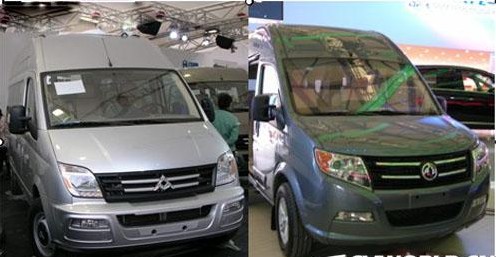 For a long time, SAIC was longer than passenger cars, and commercial vehicles were its shortcomings. Today, SAIC's comprehensive layout in the commercial vehicle sector has begun. According to SAIC's plans for the development of commercial vehicles, 20% of the total annual investment in the future will be in the commercial vehicle sector, including Chongqing Iveco Hongyan's main heavy truck, Nanjing Iveco's main light trucks and light passengers, and independent brand Maxus Chase's first major lighter passengers. During the 12th Five-Year Plan period, the production and sales volume of SAIC's commercial vehicles will reach 400,000-500,000 vehicles.
The Hebei Dingzhou base, one of the Changan light truck divisions, will be based on the original Baoding LK passengers. In addition to continuing to consolidate the development of large and medium-sized passenger cars and stamping businesses, it will quickly start light trucks, light buses, and minor special-purpose vehicles. According to the plan, the base of Dingzhou should reach an annual output of 120,000 light passengers, 60,000 special vehicles and 6,000 large and medium-sized commercial buses in 2015. It is estimated that the annual output value will be more than 9 billion yuan.
At that time, it will become a heavyweight automotive base in Chang'an Headquarters, Hebei Province, Baoding City and Dingzhou City. At that time, Chang'an Hebei Base will form three business segments including micro-vehicles, light vehicles and engines. The headquarters of Chang'an Group has decided to build a new light vehicle factory in Dingzhou Industrial Park, Hebei Province, which is expected to be carried out in two phases with a production capacity of more than 200,000. It mainly produces light trucks and light passengers. The first phase is expected to be put into use in the third quarter of 2012, with an estimated production capacity of 120,000 vehicles. At that time, the Changzhou base of the Changan Light Vehicle Division will become another heavyweight growth point of the Changan Group.